WellBeing's services guarantee a clean, safe, and healthy environment for your customers and employees. Your organization may enjoy automated facility hygiene services that decrease the risk of cross-infection and exposure to harmful bacteria while boosting your bottom line.
Bacteria throughout facilities and restrooms multiply exponentially. Undisturbed for an 8-hour span, more than 16 million new bacteria form.  That's why WellBeing Midwest offers the following Facility Hygiene Services:
Feminine hygiene - Facility managers and building owners want to provide a clean and healthy restroom environment for customers and employees alike. Technology has allowed restrooms to become more germ free than ever before. Feminine hygiene disposal service will ensure you are providing the very best for your restroom users.
Air Care - The Breeze Air Freshener Service ensures complete odor control throughout your facility by neutralizing odor versus just masking it. Each chrome air freshener unit emits a light fragrance that is very subtle, and not overpowering. Multiple and seasonal scents are available to prevent scent burnout, and WellBeing Hygiene partners with you to customize the perfect scent for your facility. To prevent theft and vandalism, the unit is a completely closed system. Full installation, maintenance and refills are provided by our Client Service Technicians. Batteries are replaced and recycled at no additional charge. Our Air Scent Marketing Service includes:

Onsite scent customization session
Daily diffusion cycle settings based on specific facility size and hours of operation
Full installation of the scenting machines
Scent refilling on a monthly basis
Rotation of seasonal scents

Hand hygiene - WellBeing's Hand Soap Service reduces your cost per hand wash. Our clients have saved over 50% by choosing our touch-free soap service versus purchasing costly soap refill cartridges and batteries themselves. Typical Hand Sanitizer refill cartridges are very expensive to procure, ship, store, and replace. Choosing our Foam Hand Sanitizing Service eliminates the headache of "doing it yourself" while saving you over 50% on your current refill cost.
Toilets and urinals - Automatic Flush and Cleaning Systems ensure that urinals and toilets are always clean, odorless, and bacteria free. Installed, maintained, and serviced monthly by WellBeing Client Service Technicians. WellBeing's Antibacterial Floor Mat keeps prevent the unpleasant smell of urine and floor damage.
Contact Midwest Wellbeing for a free quote!
Promote Health & Wellness
Bacteria throughout facilities and restrooms multiply exponentially. Undisturbed for an 8 hour span, over 16 million new bacteria form.
WellBeing's Facility Hygiene services guarantee a safe and clean restroom for your employees, customers, and visitors.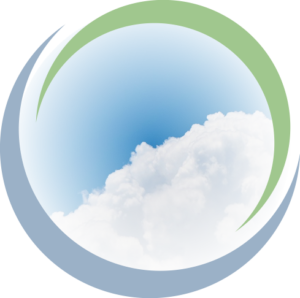 Most of the viruses that cause colds are spread through physical contact. The bacteria that causes diarrhea are common found in restrooms. Recent studies show that Americans do not wash their hands as often as they should.
It was discovered that 25% of women and 42% of men do not wash and clean their hands after a restroom visit. These statistics are a huge reason for concern especially when you learn that 10 microbes of e. coli (type 0157:H7) can cause death or serious injury.
Our services combat this threat in a practical and healthy way. Taking advantage of WellBeing's services and expertise shows that you care about your employees as well as your clients.
WellBeing strives to provide services that protect both our clients and the environment. We help organizations of all sizes to protect the environment and foster green initiatives.
WellBeing fulfills our commitment to the environment by offering technologies to achieve:
WellBeing's services help organizations reduce their impact on the environment while protecting their facility.
Here are just a few of the ways WellBeings's services help organizations "Go Green."
WellBeing's services can boost your company's bottom line by significantly decreasing:
Realize over 100% Return on Investment on many WellBeing services, such as Touch-Free Sanitary Waste Disposal and Automatic Flush and Cleaning Units.
Please Contact Us for a customized Water Conservation Analysis and to receive a customized Return on Investment estimate.