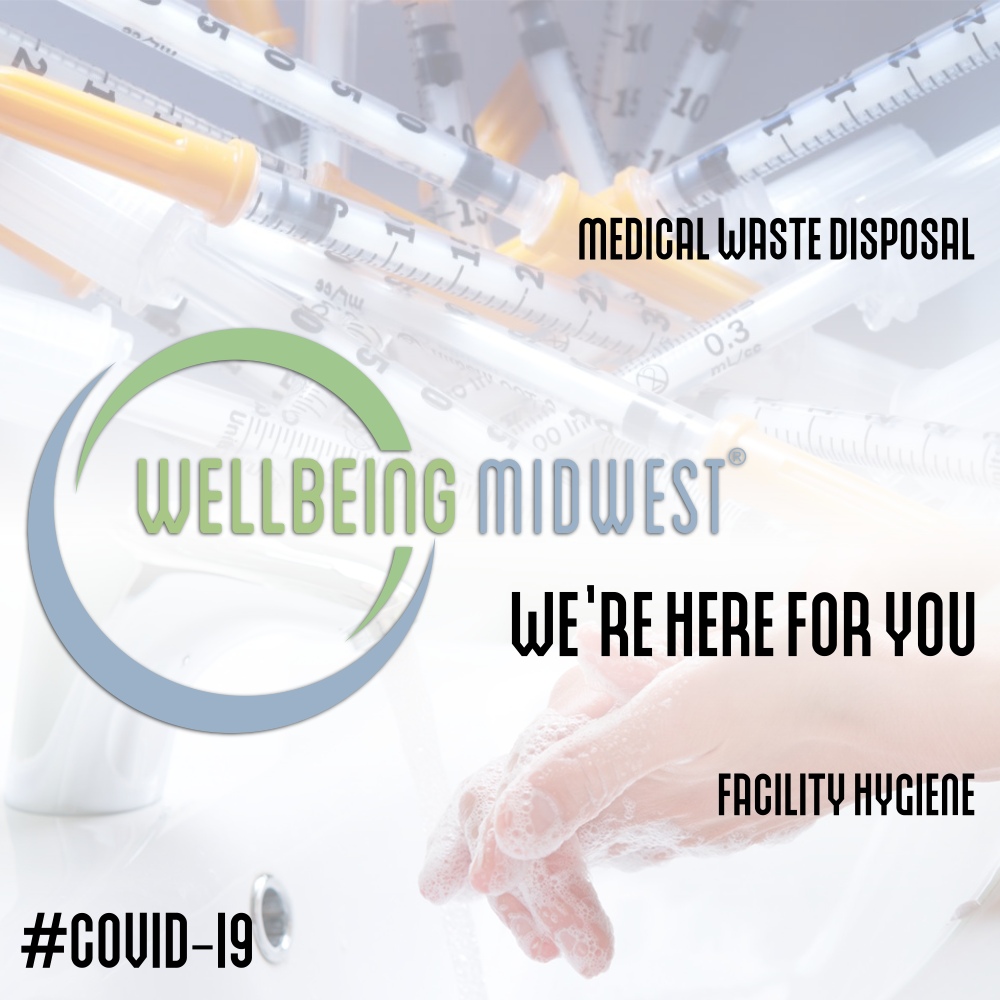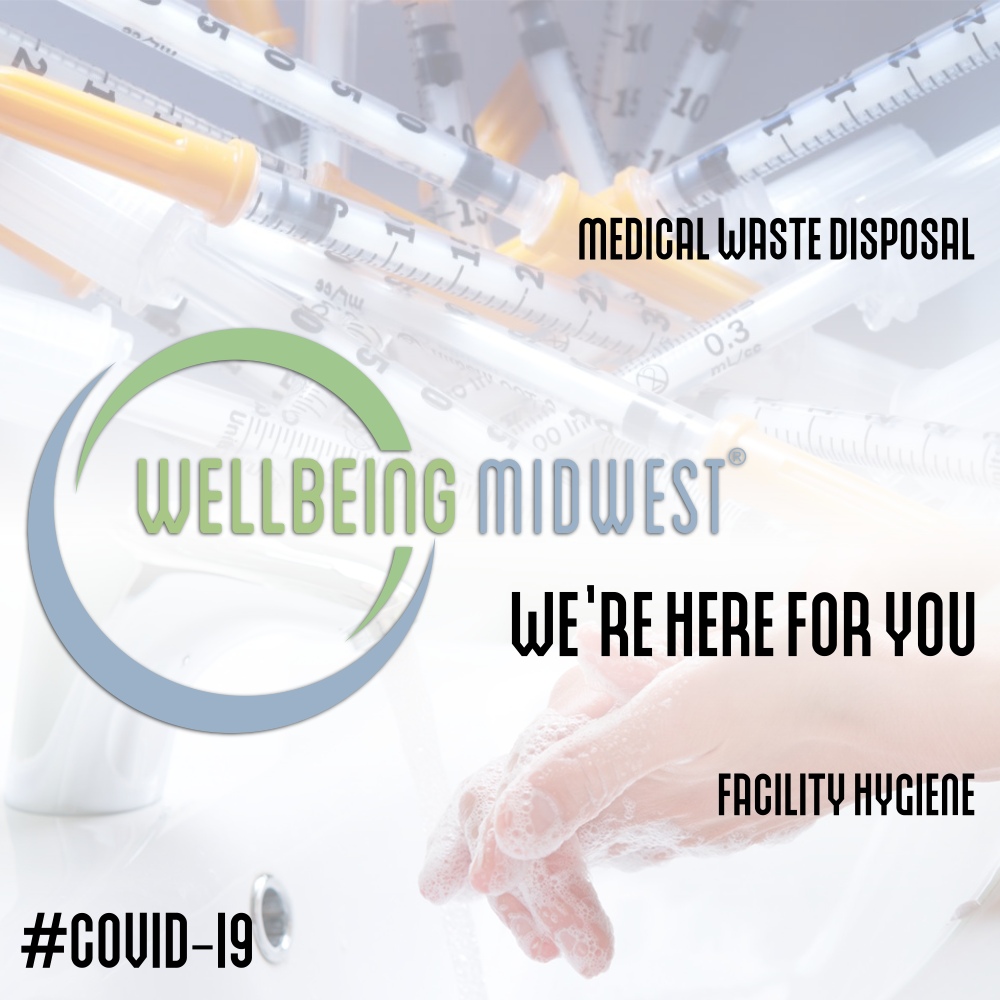 WE ARE HERE FOR YOU
RE: COVID-19
Wellbeing Midwest, (sharps/medical/bio hazard waste disposal specialist), is committed to you during the COVID-19 pandemic. Our state, local and federal approved compliance protocols help to ensure the destruction of harmful bacteria that protect our clients, employees and public. We are operating business as usual.
Please contact us for pick up and destruction services at 913-685-4183.
BE SAFE and please observe all safe guards as set forth by your state agencies and the federal government.
Sincerely;
Wellbeing Midwest Management